Many cat owners may wonder if it's possible to take their feline companions for walks or bring them along on car trips. While cats are typically known for their independent nature, with the right preparations and considerations, walking and car travel with your cat can be a rewarding experience. In this article, we will explore some tips to ensure the safety and comfort of your cat while walking or traveling in a car.
Walking with Your Cat: Walking with your cat can provide mental and physical stimulation while allowing them to explore the outdoors under your watchful eye. Here are some key tips to keep in mind:
a. Harness and leash training: Introduce your cat to a comfortable and secure harness, and gradually get them accustomed to wearing it indoors. Attach a lightweight leash, and let your cat explore familiar surroundings before venturing outside. Reward your cat with treats and praise to create positive associations.
b. Choose a safe walking environment: Opt for quiet, low-traffic areas to walk your cat. Avoid busy roads, and be mindful of potential hazards such as dogs, stray cats, or toxic plants. Start with short walks, gradually increasing the duration as your cat becomes more comfortable.
c. Supervise closely: Keep a close eye on your cat during the walk. Allow them to explore within safe boundaries, but be ready to intervene if they show signs of distress or try to escape the harness. Avoid pulling or tugging on the leash, as this may cause anxiety or resistance.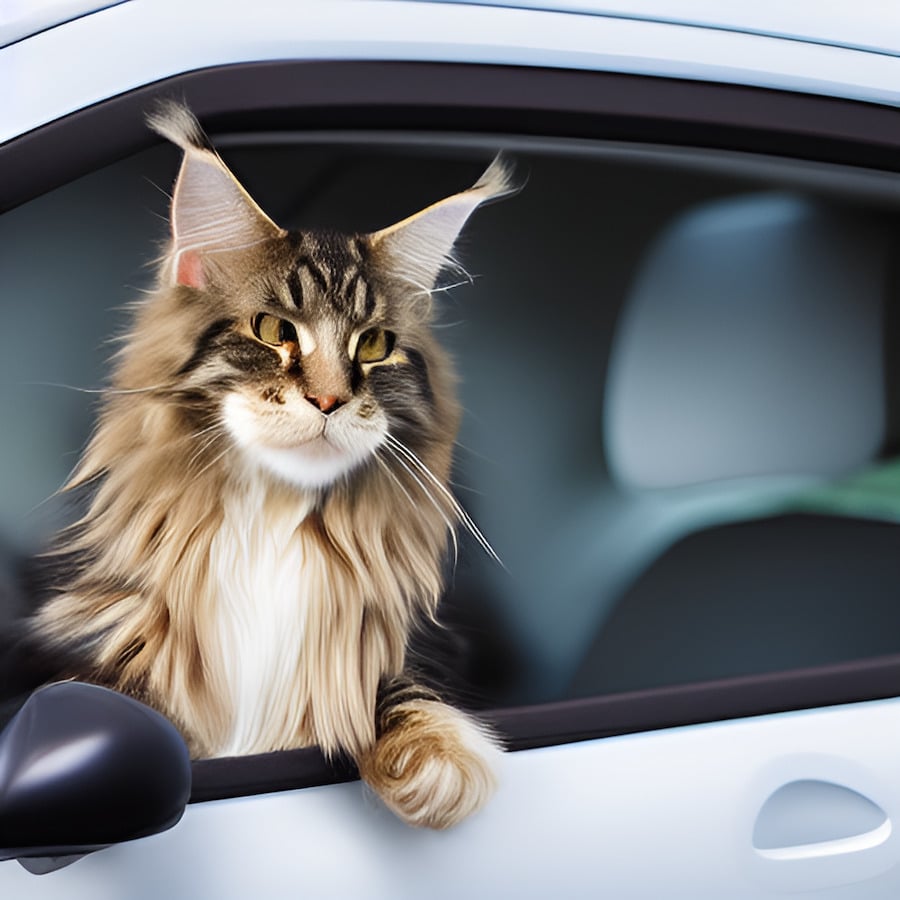 Car Travel with Your Cat:Taking your cat on car trips requires careful preparation to ensure their safety and minimize stress. Consider the following tips for a smooth journey
a. Use a secure carrier: Invest in a well-ventilated, crash-tested carrier that is appropriate for your cat's size. Secure the carrier with a seatbelt or place it on a non-slip surface in the car to prevent shifting during travel. Introduce the carrier to your cat gradually, associating it with positive experiences.
b. Gradual acclimation: Help your cat become comfortable with car travel by gradually introducing them to short trips. Start by placing them in the carrier in the stationary car and gradually progress to short drives around the neighborhood. Offer treats and praise to create positive associations with car travel.
c. Ensure proper ventilation: Ensure that the carrier allows for adequate airflow to keep your cat comfortable during the journey. Avoid exposing your cat to direct sunlight or extreme temperatures inside the car.
d. Minimize stress: Create a calm and familiar environment inside the car by placing familiar bedding or a piece of clothing with your scent in the carrier. Covering the carrier partially with a breathable fabric can also provide a sense of security.
e. Avoid loose objects: Secure any loose objects in the car to prevent them from falling and startling your cat. Avoid playing loud music or sudden noises that can cause anxiety.
f. Take breaks: If undertaking a long car journey, plan for regular breaks to allow your cat to stretch, use the litter box, and have access to water. However, ensure your cat remains securely in the carrier or a controlled environment during these stops.
Walking and car travel with your cat can be enjoyable experiences with proper planning and consideration. Whether you're exploring the outdoors together on a leash or embarking on a car trip, prioritize your cat's safety and well-being. Gradual acclimation, secure carriers, and a calm environment will help ensure a positive experience for both you and your feline friend.